---
There are differences among biologic treatments, including how they are manufactured and prepared, how they are administered, how frequently they are taken, and how they affect a patient's lifestyle.
Pediatric gastroenterologists want to ensure their patients have access to the best therapy necessary to successfully manage inflammatory bowel disease (IBD). Whether your child or teen will be new to a biologic or needs to consider moving onto a second or third biologic therapy, the quest to learn more about the safety, efficacy, cost and convenience of treatment begins.
Safety is one of the single most important characteristics driving the choice of drug therapy, and all the biologics used to treat pediatric IBD have excellent safety profiles. Registries have been set into place since the advent of biologic therapies, a practice not done in earlier therapies like steroids or immunomodulators. IBD centres have in place strict pre-biologic screening for patients, including TB status, pertinent immunization check, and chest x-ray to ensure safety and uninterrupted treatment once biologic therapy is initiated.
Efficacy data have been robust. Multiple ongoing trials show response to therapy is achieved in a timely manner, and remission is possible in the long term. With the current treat-to-target models, many practitioners assess for mucosal healing using earlier and/or more frequent re-evaluation colonoscopies, as well as imaging techniques such as an MRI or CT scan.
Cost is a factor, not so much to a young patient, but it is a discussion point for parents. Cost to the patient does factor into a biologic conversation. It is important to share the type of health coverage your child has, if any. If you have private insurance, do they charge a co-pay for a biologic prescription, and what biologic manufacturers provide compassionate funding assistance that you can access. These are all factors that weigh heavily in the decision-making process.
Convenience, is this a factor to consider? ABSOLUTELY.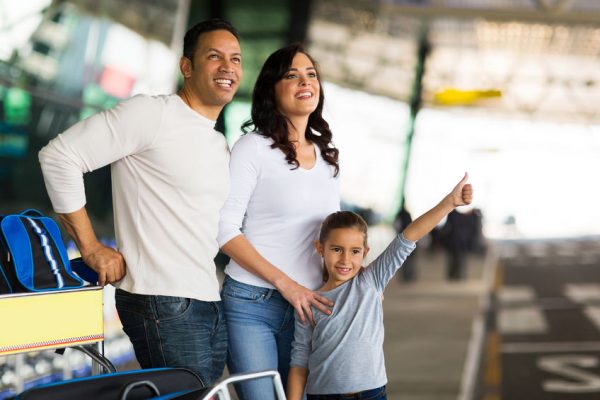 The convenience of treatment makes a big impact on which biologic a patient chooses; here are a few things to consider.
Some biologics are administered by injection, either once a week or every other week. The gastroenterologist will determine a dosing schedule best suited for your child/teen. It is advised that you chose the same day and time for each dosage, a convenient time based around your child's school, extra-curricular and family schedule. Patients can self-inject or have a home-visit nurse inject. In-home nurses will ask your child a few questions about their general health before administering the injection. Injections can be given in the abdomen or on the front of the thigh; an injection takes 5-10 seconds. Some injectable biologics are shipped to your home or delivered to your teen's post-secondary school residence/ apartment, making treatments accessible and helping maintain an easy injection routine. Also, injectable biologics are portable, so your child can travel with their treatment anywhere, anytime!
Other biologics are administered by infusion. Your gastroenterologist (GI) will determine the dosing schedule best suited for your child/teen.
To begin receiving an infusion biologic, a Patient Support Coordinator will contact you to schedule your child/teen infusion and provide you with a location or locations close to your home. When you arrive at an infusion centre, a nurse will assign your child/teen an infusion chair, ask a few general health questions, insert an intravenous (IV) line then slowly start the infusion. Infusions generally take 3 hours to complete. Before you leave, the nurse will provide you with an appointment card for the next infusion, based on your child/teen's dosing schedule. If you are planning to travel and your trip conflicts with an infusion, a Patient Support Coordinator can work with your GI to provide options to either schedule an infusion before you leave, once you return or even receive an infusion at another centre within Canada. If your teen is going away to college or university, the Patient Support Coordinator can help find an infusion centre close to their school, residence or apartment.
All these components of convenience are part of the patient's decision-making process and are important ones for you, your child/teen, and their GI to consider.  The easier it is for your child/teen to take their medication, the more likely they are to keep to a treatment schedule, which can lead to better results, sustained health and remission.
Expressing a preference for a convenient therapy option can help you and your child become more involved in this treatment decision-making process. It will help you determine which treatment is best suited to your child/teen's needs and fits your family's lifestyle and wellbeing.
Below are a few questions to consider asking the GI and IBD nurse:
Which biologic treatment options are currently available for my child or teen?
How often will they need to take the biologic?
How is the medication given, infusion or injection?
Where is the medication administered?
How long does it take to receive the medication?
Based on treatment preferences, which one would best fit your child and your family's lifestyle?
It's important to ask any questions you may have. If something is not clear, ask for an explanation. Make a list of questions ahead of time to help you remember what to ask.
Having Inflammatory Bowel Disease (IBD) should not define a person! While it sucks that you have it, remember that IBD is only part of you. It is important you make your treatment fit your lifestyle! While there are no cures for Crohn's disease or ulcerative colitis, there are many options that will help you live your life optimally! So, when choosing a biologic, do consider convenience as part of your decision-making.
For more information on biologic therapies, check out Biologics and Biosimilars 
Read the latest edition of our magazine, You, Me and IBD.
To discover more articles on IBD topics, click here.
Contributor
---
Ms. Karen Frost contributed to the content and review of this article for accuracy and balance. We thank Ms. Frost for her time and contribution to our magazine. Karen Frost, BScN, RN (EC), MN, NP-Pediatrics, is a nurse practitioner in the IBD program at the Hospital for Sick Children and has an adjunct clinical appointment in the Faculty of Nursing at the University of Toronto.